Fantasy Park Partnerships
Introduce your brand to an established community in Web3
Finally, a brand-driven path to Web3
We know the past year has been a rollercoaster in the Crypto, NFT, and Web3 space. The good news is that many of the projects that were based on hype with no real-world value are fading away. What is left are projects like ours that are driven by a long-term mission. We are continuing our path to defining an intersection of technology and real-world outdoor communities starting with a theme that everyone loves – national parks. Fantasy Parks is a brand-driven project that can help any outdoor or lifestyle brand explore the web3 space with low-risk and a low-barrier.
We create a custom fantasy park NFT for your brand
We will work with you and create a custom one-of-a-kind artwork of a fantasy park. We can help create the art or work with your own creative team. This example is "Coffeeland National Park" where everything is as delicious as a Latte to partner with a coffee brand.
Define the customer value
You know your brand and what value resonates with your audience. Define some type of value that will be so exciting, that people will go crazy. Think McDonalds Gold card – your goal is to have people get into a bidding war at Auction.
Turn on the marketing engine
We will launch a marketing and social media campaign announcing an upcoming auction. We encourage a tight collaboration where we reach our audience and you tap into yours. We can work on press releases to build awareness. We also encourage a charity donation or carbon offset as part of the campaign.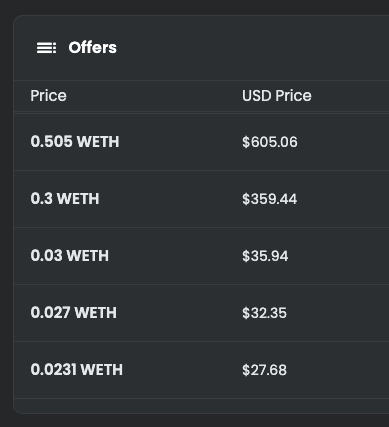 The item will auction over a 3-5 day period. Funds will cover marketing campaign costs and split between our project back to you (based on auction performance).
Please apply below and we can discuss details.
A partnership for NFT Communities
NFT communities, we want to work with you also! We believe there is a lot of gain with tight collaborations between active communities. We can create a fantasy park to match the theme of your community/artwork and determine what type of utility it holds and launch an auction for both our communities.
Partner application inquiry
We're ready to work with you. We will be launching in early 2023 and like to move fast, so this has ben a great first-step for any brand that's looking for a low-risk, low-barrier entry into Web3.