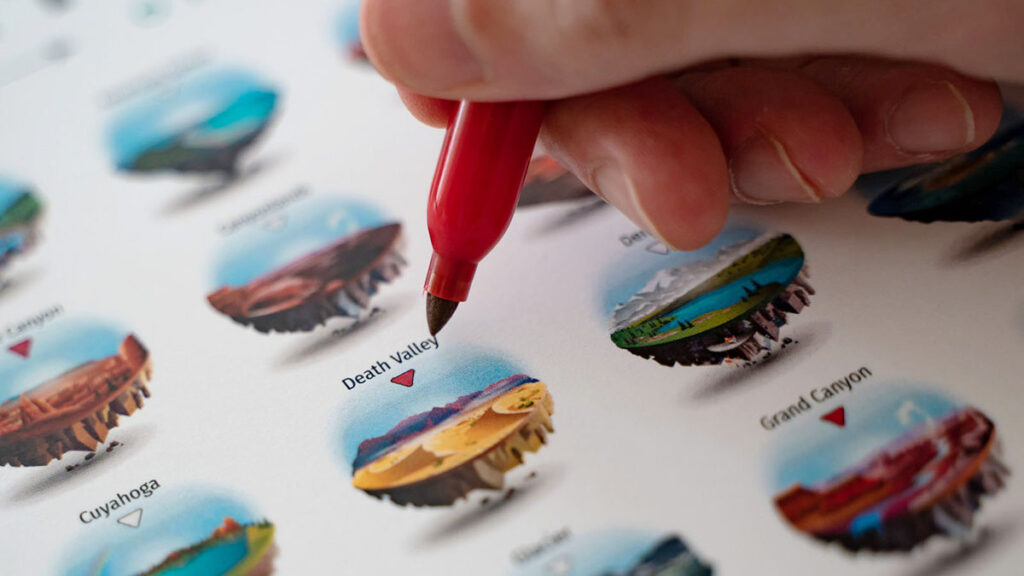 While national park passport books are extremely rewarding, you can't exactly display them proudly on your wall. This is where checklist posters come in. They come in various options from one checklist for all 63 National Parks, and smaller options that include common road-trips across National Parks. That elusive bucket-list goal of visiting national parks can stare you in the face every weekend when you're at home on the sofa. A cheeky reminder for your next national park adventure.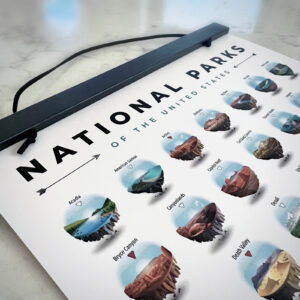 The perfect gift for any National Park fan
Whether you're a seasoned adventurer, or a young park enthusiast just starting your check-list, this poster is something every park fan can be proud of.
Show your kids or grandkids the joy of trying to reach the ultimate dream of visiting all 63 US National Parks, or our state or region checklists that focus more on specific regions.